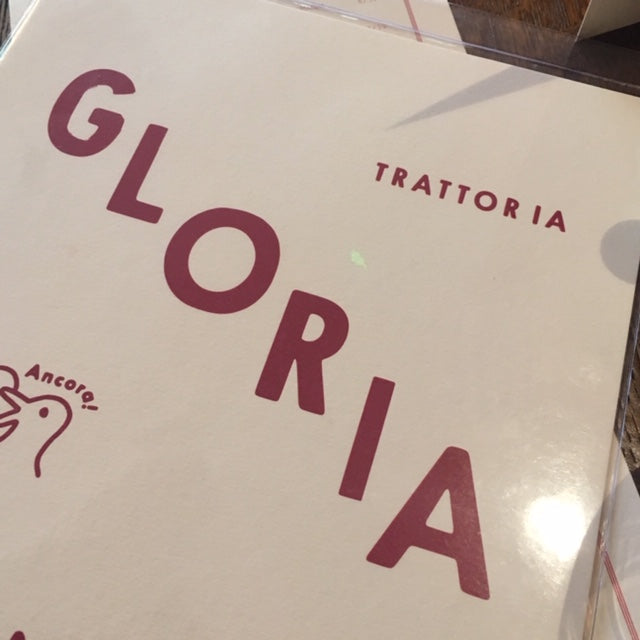 A couple of weeks ago after a long company meeting standing in the pouring London rain we decided to grab a bite to eat. We were in Shordeditch at the time, around the corner from the newly opened, Instagram famous Gloria so thought we would try and luck and see whether we could get a walk in table.
As luck would have it they had one small booth available. The question was whether this superbly quirky place could live up to they hype.
It most certainly did!
We started with the amazing Smoked Schiacciatella with home made Foccacia bread. Absolutely amazing. 
We also shared a portion of their Carciofi alla Gudaica (deep fried artichoke heart) - possibly my favourite dish ever! We pretty much had a version of this dish at every restaurant we went to during our honeymoon in Rome so was so overjoyed to see this on the menu.
As we couldn't decide between Pizza and Pasta we agreed to go for both! Well when in Rome! Neither of which disappointed. 
We had their Pesto and Buffola Pizza and the Smoked Aubergine Pasta. Delicious. We pretty much devoured everything!
Once we were there we had no desire to relinquish our prime table and face the rain so decided to indulge in some Dolce. It would be rude not to!
We were assured that we had to try their famous Chocolate Profiterole so ordered that along with a portion of their homemade Tiramisu. The Profiterole was pretty amazing. It was one huge puff pastry filled with cream accompanied by a copper saucepan full of hot chocolate pouring sauce! 
To end this gastronomic feast I thought I'd take a trip to the toilets to take an obligatory selfie.
I may have taken about 10 until I settled on one for my stories - all before realising that the mirrors I had been prancing and posing around in front of were two way!!
Who knows that the poor person behind that cubicle door thought of my antics! Anyway you have been warned. The bathroom may look empty but you could still be being watched!
To finish I have to say this place is amazing. Fun, friendly, lacking in any sort of pretentiousness. The food is some of the best Italian food I have ever tasted, and with parents who live in Italy I dont say that lightly. I'm told that you can book a table for lunch but expect a queue for dinner. Either way I would have stood in the rain for quite awhile had I known how good it would be!
xxx