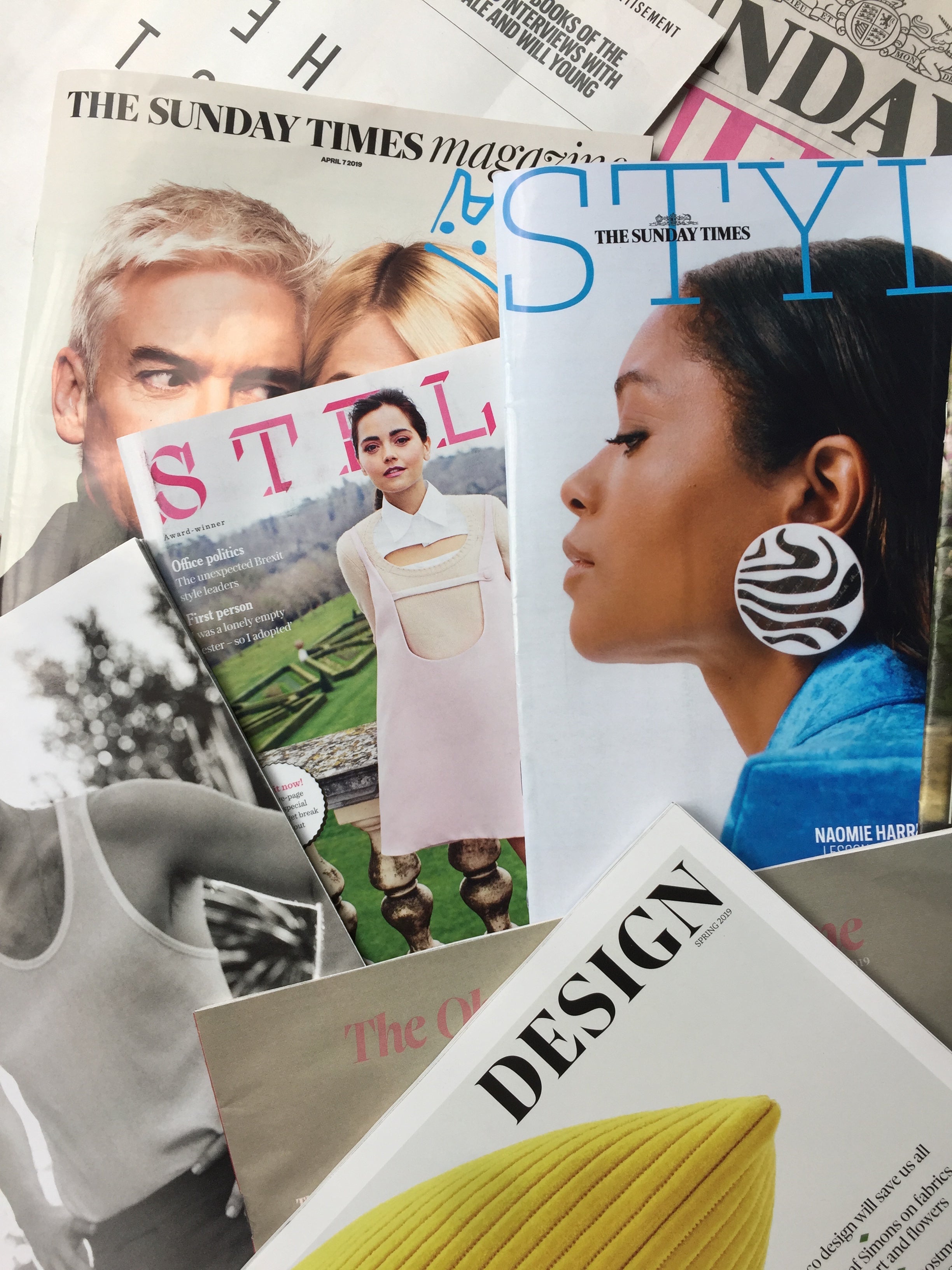 It was a sad Sunday really. Today the fabulous Claudia Winkleman said goodbye to her Sunday Style Column readers. I have loved her witty humour, sense of style and on-point observations. Her replacement has a lot to live up to! 
She did leave us with her fashion secret - Topshop jeans apparently. I know where I'll be going to get my next pair then!
You magazine was all about dogs this weekend. Perfect for the arrival of Fred - my in laws Bernese Mountain dog!
I'll be stomping around in these bad boys when I take him for a walk.
Perfect transitional jackets - now we just need some sunshine!
Cowboy boots don't seem to be going anywhere anytime soon. Makes me wish I had held onto my old pair I had bought when I was 19!!
Perfect colour. Perfect shape. Perfect blazer.
If ever there was a reason to borrow from you man's wardrobe this Gucci bomber has to be it. 
I have to say I'm still not convinced by the headband trend (I always think I look like my Granny) but this one from Anthropologie is soooo pretty!
I cant quite stretch to the size or budget of the orginal Jacquemus hat but this could be a happy alternative.
The Observer launched their new Design magazine. 146 pages of pure inspiration.
This gorgeous Oliver Bonas chair reminds me of one you might find in Annabel's or Sketch.
Another one to go on my 'must try' list.
Inspiration to not skip my HIIT class comes from Edwina, 75 - the country's oldest ultra distance triathlete 
Apparently this Easter Egg is a winner! Maybe don't share this one with the kids.
Asparagus season is upon us! Music to my veggie ears!
Birthday cake goals. How amazing are these cakes. Alison Dunlop from ARD Bakery studied sculpture at the Glasgow School of Art before moving to London to design accessories for Mary Katrantzou. 
And finally we devoured Hannah on Amazon Prime in a couple of days. Easy TV while eating your dinner. It also reminds you how good the original film was.
See you next week
x