Article: SUNDAY SUPPS - 24 MARCH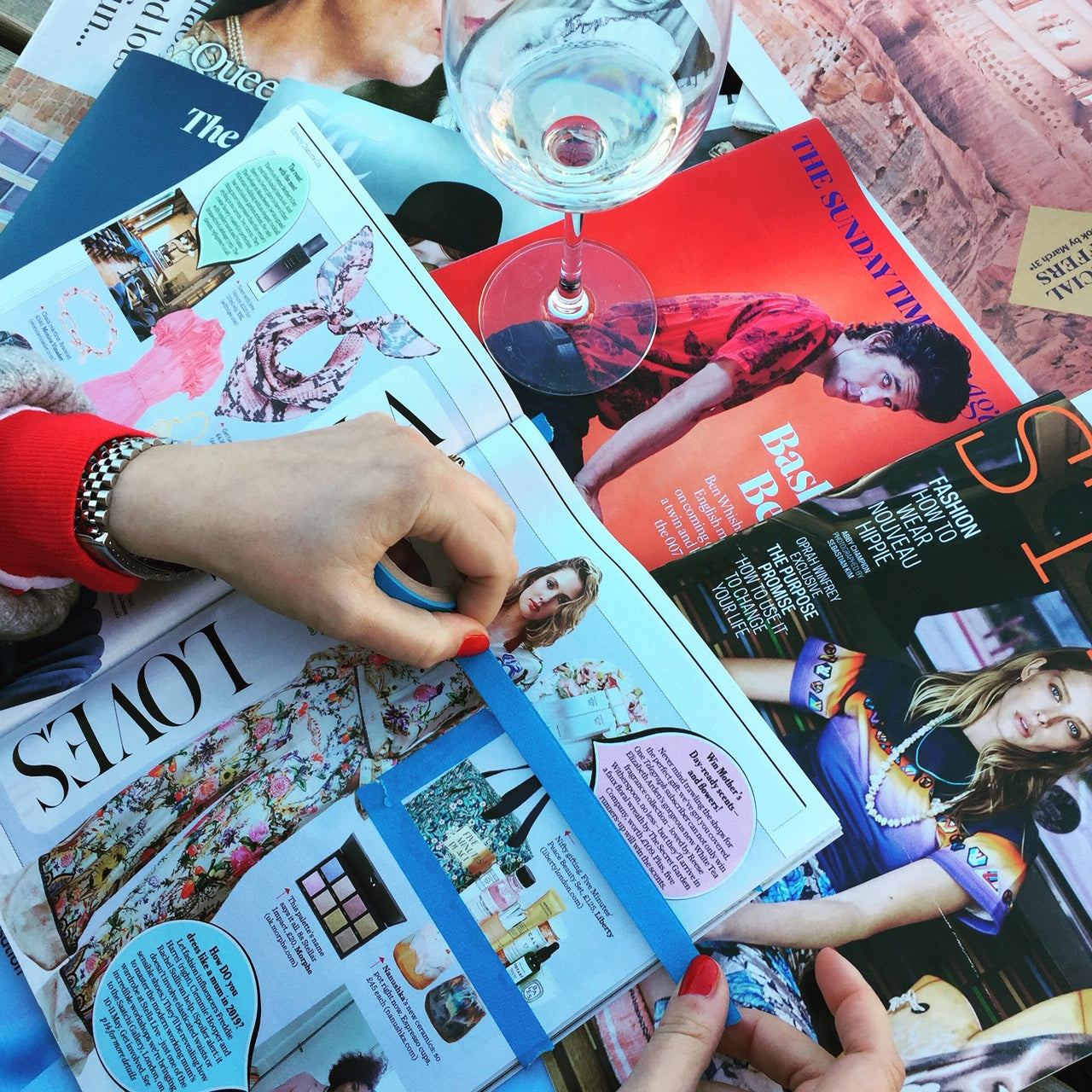 For me, the best part of the weekend is finding time to sit down with the Sunday papers - in particular the Supplements. It's a little piece of heaven. However more often than not you may be running around at kids birthday parties, christenings, soft play dates etc so may not get the chance. I've therefore gone through this Sunday's supplements and put together a short edit of some of my favourite things. 
I'll be trying to do this every weekend when I can do make sure you come back and have a look if you missed the chance yourselves.
For now enjoy... x
As far as I'm concerned you can never have too many candles and when they look as cool as this Anya Hindmarch one then who's going to complain!
Mother's Day is around the corner and if this promises five minutes peace than I am sold. 
I love a supermarket fashion find - how amazing do these Tu Clothing jeans look?!
Another day, another boiler suit. I haven't yet succumbed to the trend as not sure they really suit me but I may be persuaded by this Topshop one.
LOVE LOVE LOVE - thats all I have to say about these. 
Love everything about this Loewe look but may be a little out of my price range sadly!
These two appeared twice in this weekend's supps so they must be good. I do love most of The Ordinary products so will definitely give this one a try.
If any of these can tame my crazy curly hair then I am buying in bulk! Have already put an order in for the Shea Moisture Shampoo and the Cantu Moisture Curl Activator so will let you know how I find them.
And finally there was a great feature in the Sunday Times EVENT magazine on some of the best shows and movies on Netflix.
My selection would be the 3rd series of GLOW - I love the styling, make up and madness of this show so will be tuning in when it comes back on in June. 
David Attenborough's new series OUR PLANET starts on the 5th of April and will be showcasing our most precious species and the world's last remaining wilderness. Whats not to love about that!
If you are looking for a great Friday night movie than I can highly recommend TRIPLE FRONTIER. It's a great heist thriller with a fantastic cast (Ben Affleck, Oscar Isaac).
See you next weekend
x