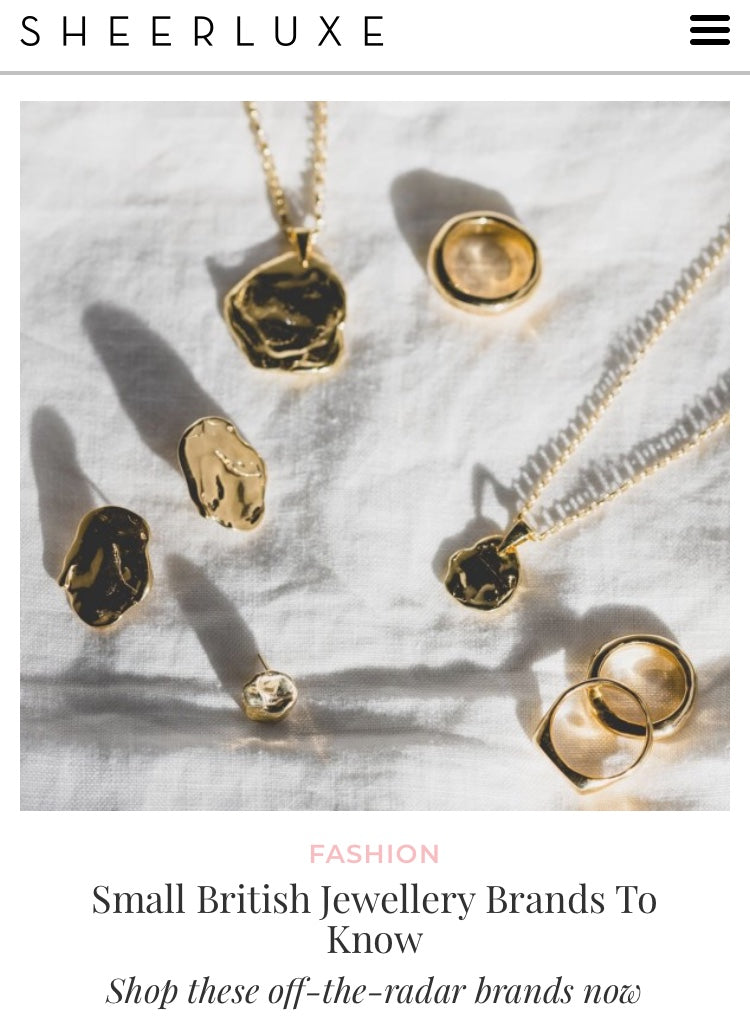 Last week we found ourselves on a pretty exclusive list. The fabulous Sheer Luxe website - our go to for all things fashion and style - named us one of the 9 Small British Jewellery Brands to know.
We couldn't have been more honoured and surprised to be selected amongst some other amazing brands such as Maya Magal, Daisy London and Edge of Ember. 
Its so lovely to know that someone somewhere is liking the work that you are doing so thank you to everyone for their continued support of our little family run business.
For anyone thats interested you can find the full article here: 
https://sheerluxe.com/2019/05/23/small-british-jewellery-brands-know